More automakers put CES Asia on itinerary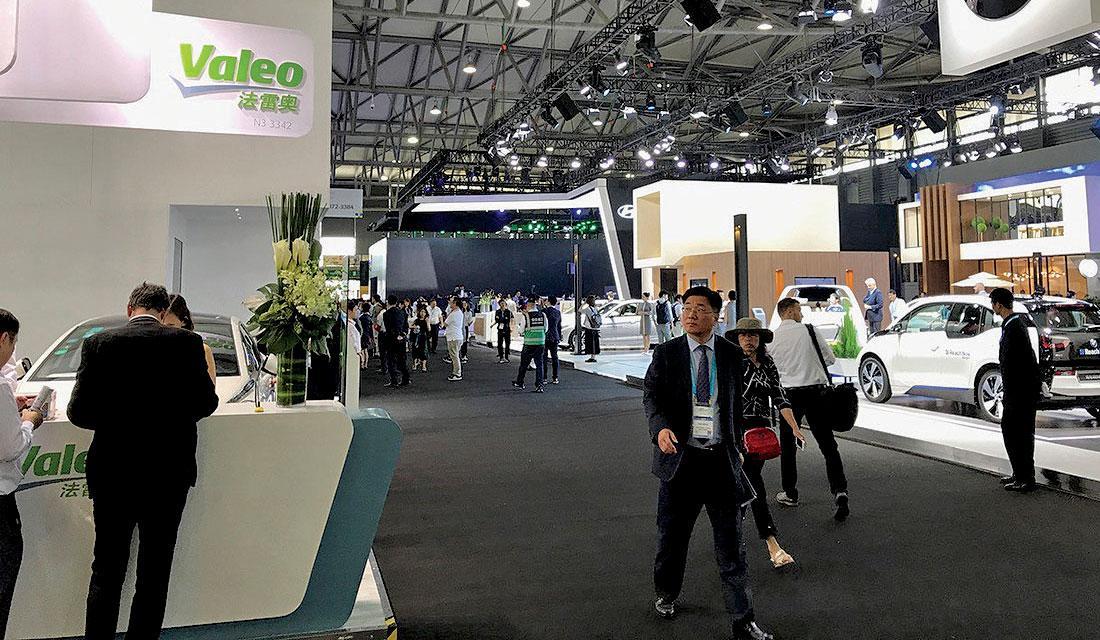 SHANGHAI — Increasingly lukewarm about traditional big-city car shows, the world's automakers are lately more enamored with CES, the annual show in Las Vegas where they can bask in the attention of the latest gadgets and trends from Silicon Valley.
That industry strategy is now spreading to China.
Global manufacturers are realizing that what happens in Vegas doesn't need to stay in Vegas. Many now see the flashy consumer expo's fledgling Chinese spinoff, CES Asia, as a clear path into consumer awareness there, too.
Last week, CES Asia opened its doors for a third year in Shanghai with a major automotive contingent vying for the limelight in one of the show's five sprawling halls.
International turnouts included Honda, General Motors, BMW, Hyundai, Mercedes-Benz and Volvo. NEVS, an electric car startup founded from the ashes of Sweden's defunct Saab brand through Chinese investment, showed two concepts. China's EV hopeful BYD, famed for attracting the affections of investor Warren Buffet, was also on hand.
Automakers say it is now essential to be here because China's sheer size will determine future mobility trends around the globe, thanks to the Chinese government's backing of clean energy vehicles and the Chinese public's ravenous demand for the latest technological gadgetry.
Honda debuted at the show this year, showing an autonomous-driving EV concept commuter called the NeuV, as well as other high-tech treats, such as its Uni-Cub personal mobility device.
"Chinese growth is rapidly expanding," explains Honda Executive Vice President Seiji Kuraishi. "Here at CES, there are many Chinese innovations. We want to use that as window for open innovation."
GM spotlighted its new Buick Velite 5 range-extender electric vehicle and new car-to-home communication functions for its OnStar connectivity service. GM chose China to introduce the Velite 5, a rebadged, restyled version of the Chevrolet Volt, in April.
Other brands also showcased technology or ideas geared toward the local market.
Mercedes-Benz debuted an S-class Maybach concept that centered on the health and wellness of its well-heeled riders. To create a calm relaxing aura, the cabin exudes bamboo fragrance and comes with a built-in tea ceremony set in the back-seat armrest.
A special harmony mode dims the cabin lights to a soothing purple, pipes out traditional Chinese music and fires up a hot-stone massage therapy through the seatbacks.
BMW showed a concept that previews its vision for future autonomous driving. It features a hologram center stack that can be controlled by tapping in the air at floating images.
Even though the driver's fingers do not actually touch anything, they still feel a tactile haptic response, however, thanks to an ultrasonic array that pulses them with inaudible sound waves.
Saab was also resurrected at CES Asia in the form of NEVS, or National Electric Vehicles Sweden, the company founded in 2012 after Chinese investor Kai Johan Jiang bought Saab.
NEVS plans to introduce two electric vehicles in China in the second half of 2018, said NEVS Business Development Director Niklas Sondell.
Both vehicles will be based on the old Saab 9-3 platform and built in China — one a sedan, the other a crossover.
NEVS eventually wants to sell in other markets, but China comes first, he says.
"It's the new way of doing it," Sondell said, "establish ourselves in China and then branch out."