Taizhou Yongzheng Auto Parts Co., Ltd (YZS) is founded in 1998, which is specialized in manufacturing and R&D all kinds of sway bars, stabilizer links and so on. As a modern enterprise, it has a complete system of R&D, production, sales, service and also has a strong technical and management team. Presently, there are 110 employees, including 75 production line staff, 15 technician and 5 salesman. As a leading company in this field, YZS equipped with full set production lines. 6 professional production lines support us with the capacity of 100,000 pieces sway bars each month. 4 dedicated tube bending machines, 4 efficient heat treatment equipment made the products in very stable quality. And in order to achieve the high performance requirements, all the products are made of high quality spring steels, such as 60Si2MnA, 50CrVA and so on.  Adhere to our operation principle: "Quality wins, sincerity weighs", we take very strict process control and adopt Multi-Dimension QC system internal. Based on the high criteria operation, we obtained very positive feedback from our customers. Presently, YZS covered all the business sectors, such as OEM, aftermarket, performance-car, etc. 90% of our products are exported to more than 40 countries. Recent years, we are certified by ISO9001:2000, ISO/TS16949:2002. All these advanced management concepts changed and improved our team and brought us to the new stage. For the brand new era, YZS sincerely welcome all customers to visit us and develop a long-term stable cooperation. We do believe, YZS will be your most trusted partner.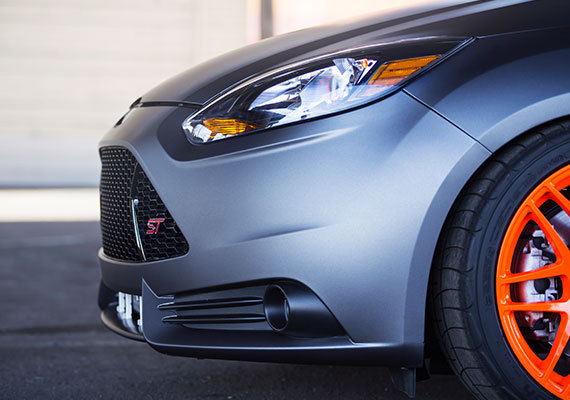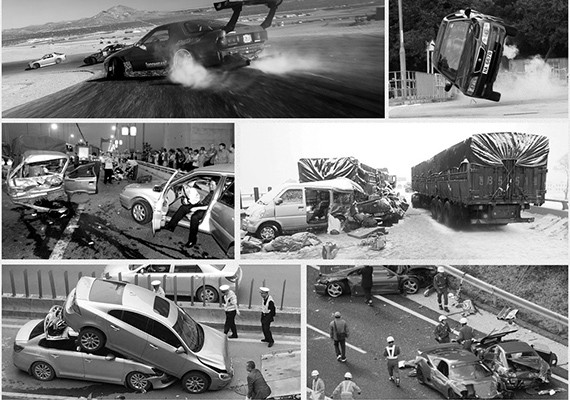 90% cars are installed with sway bar.
60% car owners will choose high-quality sway bar.

40% cars are with the risk of sway bar fracturing in driving.

10% cars are taking the risks of slipping, overturning and casualties.


Internationalized Standard Factory & Full Sets Production Lines
YZS started the new factory building in 2015 and estimated to put into use in 2017. New factory environment must bring YZS to the new stage.
Accurate Engagement in Target Market
Based on 20 years professional experience, we are familiar with not only the traditional OEM customers, but also the emerging performance car market. According to different customer requirements and demands (domestic or abroad), we can serve them with our most proper and accurate plan and satisfy their market needs.
High Standard Quality Control System
YZS equipped with the most advanced production lines and the best testing laboratory. We are rigorous on quality control.Raw material incoming checking, high precision fixtures and modules using, and process inspection are our key control methods.
Cooperated with Well-known Brands
YZS has cooperated with many well-known enterprises in after-market and performance car field and sold its products to more than 40 countries.
Professional Core Operation Team
Core operation team was established in 2005. Since then we reformed our system and introduced the advanced management to the company. After years hard-working, now we have build a team with clear hierarchy, experienced, skillful, stable and ambitious team.
Small Orders, Customized and Fast Production
Small orders, customized and fast production are the tendency of our industry. In order to match it, we timely revised our MOQ and imported ERP system to support our production management

Pre-sale
◆

Sample confirmation: YZS can supply sample for confirmation. By it, customers can make sure if the product is correct and also have direct impression on our quality.
◆

Set safety stock for hot sales products. It will greatly shorten the lead time and satisfy customer's expectation.

Sale
◆

Put Q&A column for answering general questions
◆

Standardized the answers to all kinds of questions. Make sure customers only replied in one unified answer from different staff.

After-sales
◆

Weekly update production status and share with customers. Timely inform customers once his orders are delivered
◆

Timely follow-up the sales status and feedback in customer local market. Generally we collect the information in one month after customers receiving the goods.
◆

Sending product and its packaging pictures for your confirmation.
New products will inform you at regular intervals.
◆

24 hours online service
In 2010, Shanghai Expo, a well-known domestic car maker planed to present a hybrid. However, due to the low quantity and high requirement, it is hardly to find a qualified supplier. Finally they found YZS. YZS established a dedicated team and worked overtime to conquer the difficulties. Eventually, the product were submitted to customer in perfect and presented in Shanghai Expo.
2011, a global famous performance car brand holder came to China and tried to find their foundry. The material they need is unique and the quantity is low. Moreover, the requirements in precision and performance are high. They contact with many factories but failed. Then they came to us. YZS kept very close communication with this customer. After 2-year's hard work, YZS supplied them with many plans and solutions and finally gained their recognition. Now, YZS is their exclusive sway bar supplier in China.
Signup for our newsletter to stay up-to-date on our promotions, discounts, sales, special offers and more